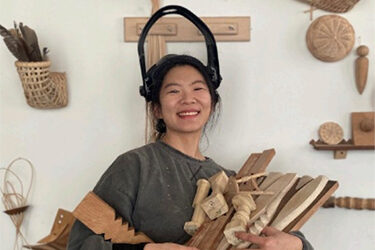 Calendar of Events
Woodturning Demo with Janine Wang
January 6, 2024 · 1pm-2:30pm
$25
In this demonstration we will cover the essentials of woodturning between centers, learn how simple turned pieces are combined to create larger constructions, and take a small peek into the world of multi-axis turning if time allows.
Woodturning can get a little messy so please keep that in mind if you are seated in the front rows.
Janine Wang is a woodturner and educator based in Philadelphia, PA. She teaches woodturning at Bucks County Community College and woodworking at the West Philadelphia-based non-profit Tiny WPA. Janine has a Bachelor of Architecture degree from the Cooper Union and a MFA from Rhode Island School of Design. She believes a hands-on approach is crucial in good design and is excited to share this as much and often as she can.
» View the full calendar of events